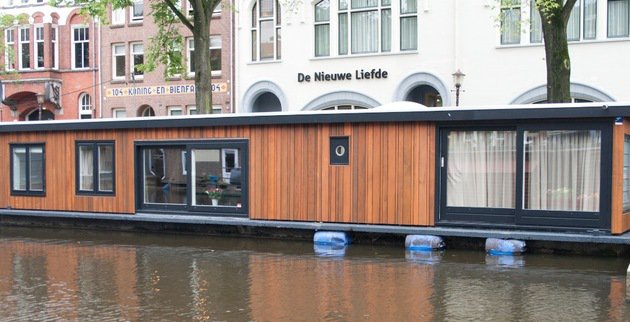 Sleeping on a houseboat in Amsterdam
Have you ever thought about what it would be like to live in a floating home? Well, you're not the first – for the past few years, houseboating has become an increasingly popular way to have an adventurous holiday or vacation. The houseboating community is also growing constantly, as more and more people are choosing the experience this unique way of life.
Imagine getting up in to have your morning cup of coffee, overlooking the ocean. For a large number of people, houseboating is a cheaper and much simpler lifestyle that allows them to remain close to nature. A recent study estimated that around 30,000 and 50,000 people in the UK alone have embraced the houseboating living. It's exciting and totally unique and, most important, provides you with the opportunity to experience something very few of us have the chance to.
Vacation on a houseboat!
Even if you're not ready to leave your house on the ground, you can still try houseboating even for a while. An increasing number of people choose to spend their vacations on the board of their boat. It's much calmer and much more interesting than your typical holiday at an all-inclusive resort and allows you to go to as many places as you'd like to! Living in a floating home adds a special touch to your holiday and will most certainly turn it into an unforgettable experience. Forget about feeling the solid ground under your feet – sleeping afloat is an entirely unique experience that can hardly be compared to anything else. If you're a genuine lover of the waterfront life, a houseboating vacation might be just what you need. A good first step would be visiting www.bookahouseboat.com and see what boat is suitable for you. And here's an extra free tip: rent a houseboat in Amsterdam!
The incredible mobility and the affordable price of the houseboat (especially if you decide to rent, instead of purchase a brand new one) are amongst the greatest benefits of this lifestyle. But most importantly, living on a boat will help you experience a completely new way of living that allows you to be closer to the nature and will make for some memories that are sure to stay with you throughout the years.